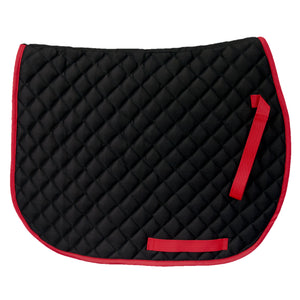 Far Infrared Therapeutic Saddle Pad
FIR-3S-02
Natural warming therapy helps heal muscles, joints, and tendons
Heats quickly - feel a noticeable warmth in minutes
Traditional pain relief only masks pain, Far Infrared technology speeds healing at the source!
The ceramic-infused fibers in this saddle pad reflect body heat as far infrared waves. These waves encourage circulation to reduce soreness and inflammation or prepare muscle groups for a workout. Help prevent strain and injury, while speeding the relief of muscle, joint, and tendon pain - try Far Infrared Therapy today!
---
We Also Recommend
---
0